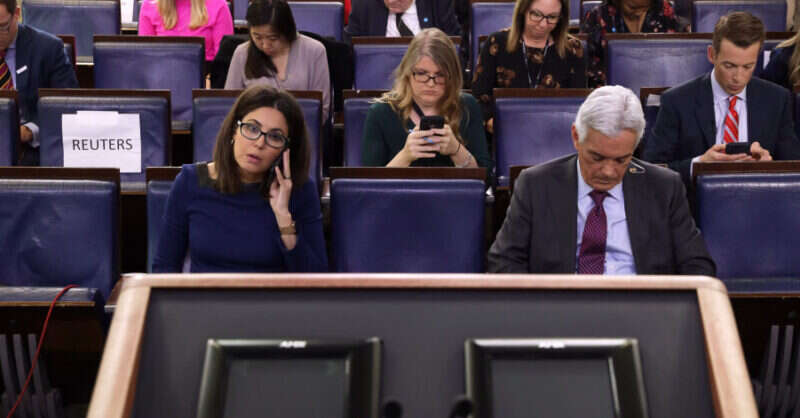 How publishers control journalists' social media use with guidelines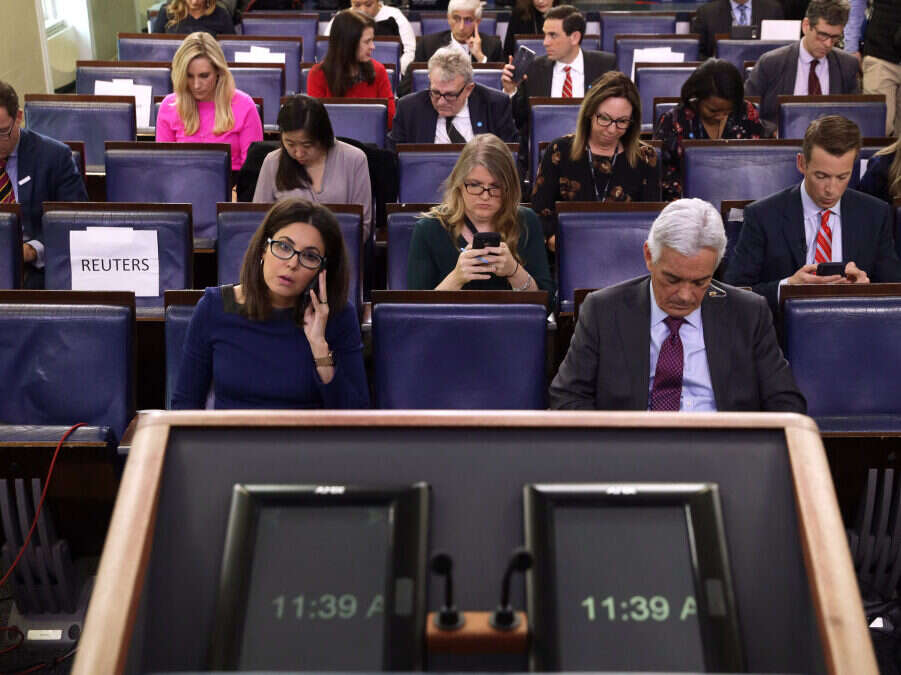 As the BBC reviews its staff social media guidelines following Gary Lineker's suspension, Press Gazette has analysed how other publishers seek to protect themselves.
Press Gazette looked at social media guidelines from: The Guardian, The New York Times, The Washington Post, ITV, Channel 4, Associated Press, CNN, DMGT and the BBC.
Some social media advice to journalists is universal among publishers. Variations upon "only post what you would publish or broadcast" appeared in almost every set of guidelines.
So too did the rule that journalists, particularly those on the news side, should refrain from posting political opinions.
Where there was difference on this point related to the scope of that impartiality. Channel 4 advises staff: "You should avoid making statements that could be perceived as taking a position on a political issue of the day."
CNN is more specific: "You are prohibited from sharing opinions or grievances on causes, movements, issues, people, politicians, governments, companies or organisations that we cover."
And the Associated Press goes even further: employees are allowed to "root for teams or make general comments about elements of popular culture" – but not to jeer other teams. (AP sports and entertainment journalists do not even have the former luxury, being directed to not "show favour to" anything within their area of coverage.)
The BBC warns against a frequent feature of journalist Twitter biographies: notes along the lines of "my views, not the BBC's". The broadcaster says those disclaimers are ineffective and "should not be used".
Most publishers advise that staff who have posted something inaccurate should delete the offending content and immediately follow up with an acknowledgement of the error. A notable exception was CNN, which recommends in guidelines from 2020 that staff who have made a mistake contact their manager and the outlet's PR team before acting. The New York Times, meanwhile, requires the acknowledgement of errors, but not necessarily the deletion of mistakes.
One common rule prohibited criticising colleagues on social media. The requirement appeared in the guidelines for The New York Times, The Guardian and The Washington Post, all of which have suffered high-profile online disputes between colleagues.
Another recurring rule was, in the NYT's phrasing: "We strongly discourage our journalists from making customer service complaints on social media." 
Advice which seemed to be common to most publishers included:
Don't show an opinion on anything your organisation covers
Don't post what you wouldn't publish
Pause before you post
Don't breach your company confidentiality requirements (i.e. keep things said in conference or an internal meeting confidential)
Delete inaccurate tweets, swiftly follow up with a correction
Don't criticise colleagues publicly
Don't respond to aggressive tweets
When you respond to non-aggressive tweets, be polite
Don't post news stories to social media before your publication has put them out
Don't lobby.
Should journalists be on social media in the first place?
The most notable difference in approach was between publishers who actively encouraged their journalists to be on social media and those who wanted them off.
Mail, i and Metro publisher DMGT, for example, recommends: "We actively encourage you to take part in the social conversation, be proud of achievements and share experiences."
The Associated Press says its journalists are "encouraged to maintain accounts on social networks", but that "no AP employee is required to post content on social media".
On the other end of the spectrum, The Guardian tells staff they are neither expected to be on social media nor to have a following there, and they are advised to take breaks from the platforms. Employees are encouraged to delete old posts, and may expense the Tweetdelete service to do so if they wish.
The New York Times agrees. Former executive editor Dean Baquet emailed staff last year saying the paper supports any staff who decided to "step away" from social media, and actively asked those staying to "meaningfully reduce how much time" they were online.
There is some variation between newsrooms as to how staff should deal with aggressive social media comments. Most encourage non-engagement, blocking or muting. AP suggested however that it can be appropriate if a commenter is spreading false information.
The Guardian specifically advises staff not to "retweet or quote offensive comments about yourself or others, even if your intention is to show your disapproval".
The New York Times suggests that when engaging with critics, journalists should "not imply someone hasn't carefully read your work".
But CNN has less tolerance for the haters, advising journalists that if they are "attacked, trolled or challenged" they should not respond.
'Don't post pornography'
Beyond the above, the guidelines are a widespread mix of advice, some of them specific to particular newsrooms but others are potentially of use more widely.
The Guardian, for example, advises its staff "don't post late at night" and "don't post while emotional". The BBC, similarly, recommends its staff not to "post when your judgement may be impaired".
CNN says don't post pictures of the newsroom. ITV says don't post pornography.
The BBC, having perhaps the lengthiest guidelines of any publisher examined by Press Gazette, had several pieces of advice not present in other rule sets.
"Use of emojis can – accidentally or deliberately – undercut an otherwise impartial post," the corporation advised. It also recommended staff "avoid 'virtue signalling'," which it defines as "retweets, likes or joining online campaigns to indicate a personal view".
In addition, the BBC advises staff:
not link to anything they haven't read fully
not to offer judgements beyond their specialism
to assume anything they say will be viewed critically
assume anything they post to a private account is effectively publi
and to note there is no difference between a personal and official account.
The AP's similarly exhaustive list recommends AP managers "should not issue friend requests to subordinates" – but friend requests among similarly senior staff are fine.
And more darkly it states: "Employees should not post about a missing or detained AP staffer without clearance from senior AP managers.
"Social media posts can unwittingly put colleagues at risk and jeopardise company operations continents away."
Email [email protected] to point out mistakes, provide story tips or send in a letter for publication on our "Letters Page" blog