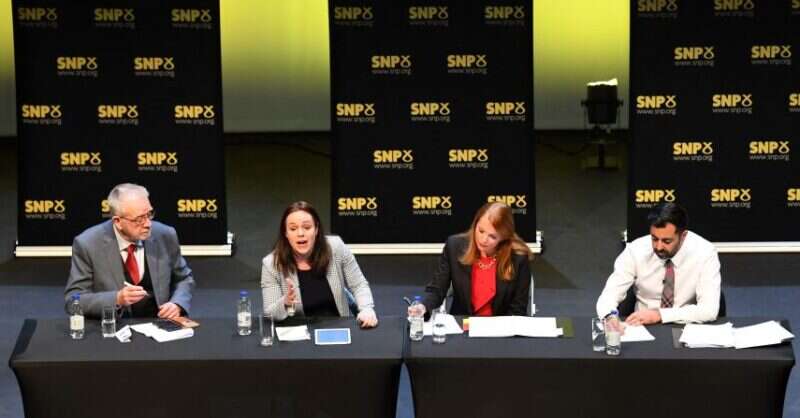 News diary 6 – 11 March: SNP leadership debates, Bronson parole hearing, Oscars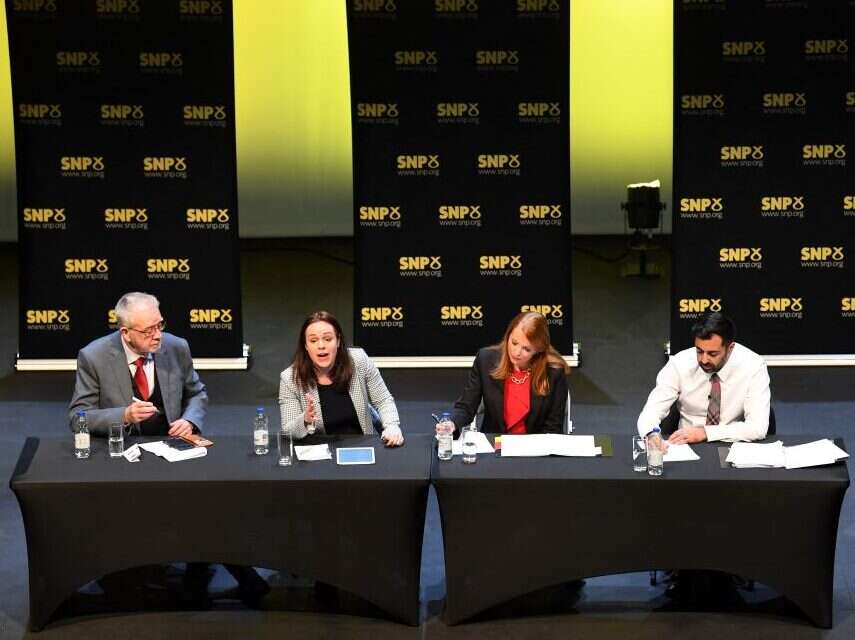 A look ahead at the key events leading the news agenda next week, from the team at Foresight News.
Leading the week  
The whirlwind tour of Scottish towns and cities continues for the SNP leadership candidates as the contest enters its second week and Humza Yousaf, Kate Forbes and Ash Regan try to make their mark at a series of hustings over the coming week.
The third session of the contest takes place in Inverness on Saturday (4 March), before an online session is held on Sunday (5 March), followed by in-person events in Dumfries on Monday (6 March), Johnstone on Wednesday (8 March), Glasgow on Saturday (11 March) and Edinburgh on Sunday (12 March).
With party in-fighting over trans issues and gay marriage escalating and the spectre of Sturgeon's long tenure looming large over the contest, the SNP initially attempted to restrict media access to hustings events in an attempt to create "safe spaces" for debate before a backlash forced the party to permit limited access for reporters and live-stream the events across its social media channels.   
Nonetheless, much of the Scottish electorate is likely to only get a first good chance to assess their next potential First Minister on Tuesday (7 March) when the three candidates appear together before a live TV audience for an STV head-to-head debate special.
As continuity candidate Humza Yousaf and the controversial Kate Forbes appear to be in a two-horse race for the top spot, outsider Ash Regan has resorted to making increasing radical proposals for a prospective independent future, most recently stating Scotland would move to its own currency "within months" of achieving independence – a timeline Yousaf has since criticised as lacking "credibility". Issues surrounding the feasibility of independence are likely to move increasingly to the forefront of the contest as the three candidates prepare for their second debate before the entire nation on Thursday (9 March) when Channel 4 hosts the first UK-wide televised debate in Glasgow.  
Rishi Sunak travels to France on Friday (10 March) for a summit with President Emmanuel Macron billed as an opportunity to reset a relationship that has become increasingly frosty in recent years.
The post-Brexit dynamic between the two nations has been dominated by rows over fishing rights and migrant crossings, with recent Conservative Party leadership contests throwing up the odd minor diplomatic incident for good measure. The Prime Minister's first meetings with Macron at international summits in November last year immediately set the bar for Anglo-French relations higher than during the premiership of his predecessor Liz Truss, though there's been no major test to the pair's fledgling bromance in the intervening months.
The announcement on Monday of the Windsor Framework agreement between the UK and EU on post-Brexit arrangements in Northern Ireland has been welcomed by Macron, though the publication of Sunak's hotly-anticipated small boats legislation, potentially in the days leading up to the summit, could upset the balance again. Speaking of Windsor, Friday's meeting comes ahead of an expected state visit by King Charles towards the end of the month, another indication of the UK's desire to re-establish an entente cordiale with its nearest neighbour.  
Notorious prisoner Charles Bronson appears at a public parole hearing on Monday (6 March) in his latest bid to secure release. Bronson, now 70, was the first prisoner to request to have his parole hearing held in public after a law change in June last year. He was first incarcerated in 1974 following an armed robbery and has since amassed 17 convictions, receiving a life sentence in 1999 for kidnapping a prison teacher and holding him at spearpoint. In 1994 he took a prison librarian hostage and demanded a helicopter, a cup of tea and an inflatable doll as ransom. His last attempt at freedom saw his appeal for parole rejected in 2017 when he was a prisoner at HMP Wakefield.  
Looking abroad  
With July's NATO Summit in Lithuania coming into focus, Sweden, Finland and Turkey will hold their latest round of negotiations on the Nordic countries' bids to become fully-fledged NATO members on Thursday (9 March).
The talks come amid continued chatter that Turkey could sign off on Finland's membership while leaving Sweden's bid pending amid ongoing tensions between Ankara and Stockholm, exacerbated by anti-Turkish protests in Stockholm earlier this year.
As it happens, NATO Secretary General Jens Stoltenberg begins a two-day visit to Sweden on Tuesday (7 March) with a meeting a joint press conference with Swedish Prime Minister Ulf Kristersson where the subject is likely to feature prominently.
Finnish lawmakers, meanwhile, passed legislation this week paving the way for them to join the alliance, prompting further speculation that previous vows of a joint accession could be abandoned. Meanwhile Turkey's upcoming presidential elections, still planned for 14 May despite the devastating earthquakes viewed as damaging President Erdogan prospects, have added an extra incentive for Erdogan drag out the dispute and portray himself as bulwark protecting Turkish interests in the face of external pressure.  
The biggest names in the film industry gather in Hollywood for one of the most important nights on the entertainment industry calendar as Jimmy Kimmel hosts this year's Oscars on Sunday (12 March).
The hotly-tipped Everything Everywhere All at Once swept up at the SAG Awards, which shares voters with the Academy Awards, with Michelle Yeoh, Ke Huy Quan, and Jamie Lee Curtis all winning in their respective categories and upsetting favourites such as Cate Blanchett for Best Actress in Tár.
Austin Butler (for Elvis) and Brendan Fraser (for The Whale) are favourites to claim the Best Actor award, but the category also features Colin Farrell for his performance in The Banshees of Inisherin; the Irish film was overlooked at the SAGs but could still enjoy a successful Oscars, with nominations in nine different categories. A rumoured performance by Rihanna could up the glam factor on the night significantly, while organisers will hope to avoid any semblance of controversy after last year's notorious slap incident.  
Also look out for  
March 6  
Strike action by ambulance workers in England and Wales  
British-Irish Parliamentary Assembly plenary meeting  
Sentencing of Wayne Couzens on indecent exposure charges  
Andy Burnham and Ben Houchen address Transport for the North conference  
Rafael Grossi press conference on opening day of IAEA Board of Governors meeting  
Afghanistan and Myanmar discussed at UN Human Rights Council  
CERAWeek Energy conference opens  
Indian Well tennis tournament begins  
One month ago: Turkey and Syria hit by major earthquakes  
March 7  
Health Qs in the House of Commons  
Europe Minister at Lords committee session on future UK-EU relationship  
David Dinsmore and Alison Phillips at DCMS committee on misinformation  
Rachel Reeves and Nus Ghani address Make UK manufacturing conference  
Jerome Powell at US Senate committee hearing on monetary policy  
Chinese Foreign Minister press conference on margins of NPC session  
UN Human Rights Council general debate begins  
Chelsea face Borussia Dortmund in Champions League round of 16 second leg  
March 8  
Strike action by NHS nurses and ambulance staff  
Rishi Sunak faces Keir Starmer at PMQs  
Nikhil Rathi at committee session on the work of the FCA  
Chris Heaton-Harris at committee session on paramilitaries in Northern Ireland  
Sviatlana Tsikhanouskaya address to RUSI on Belarus and Ukraine  
Informal meeting of EU defence ministers begins  
International Women's Day  
March 9  
Peers debate minimum service legislation in the House of Lords  
Yorkshire cricket racism panel hearing concludes  
NHS Staff Survey results published  
Turkey, Sweden and Finland hold talks on NATO accession  
Arsenal and Manchester United play Europa League round of 16 first leg fixtures  
March 10  
UK GDP monthly figures released  
Strike by ambulance staff in Wales  
Ursula von der Leyen meets Joe Biden in Washington D.C.  
Association of School and College Leaders conference opens  
Scottish Lib Dem spring conference begins  
Women of the World Festival opens  
South by South West begins  
March 11  
Welsh Labour Party conference opens  
Green Party spring conference begins  
SOS NHS demonstration in London  
Scotland or Ireland could win Triple Crown in Six Nations round four  
March 12  
Best in Show at Crufts announced  
St Patrick's Day Festival in London  
Statistics, reports and surveys  
March 6  
UK Construction PMI  
SMMT car sales figures  
UBS annual report  
March 7  
2023 child health profiles  
Weekly stats on deaths registered in England and Wales  
Halifax House Price Index  
BRC retail sales monitor  
Q4 GDP for South Africa and Greece  
Results from: Reach plc, Bank of Ireland, Greggs, Fresnillo, Ashtead  
March 8  
IHS Markit/REC report on jobs  
Q4 GDP for the EU  
Results from: Adidas, Admiral Group, Tullow Oil, Hiscox, Legal & General, Thales Group  
March 9  
ONS stats on excess deaths England and Wales  
Weekly NHS data on urgent and emergency care  
MPs' expenses published  
UK Finance release on household finances  
Q4 GDP for Japan  
International Narcotics Control Board annual report  
Results from: Gap Stories, Harbour Energy, Hugo Boss  
March 10  
UK trade statistics  
UK construction industry output  
US employment figures  
Anniversaries and awareness days  
March 6  
National Butchers' Week  
National Dress Day  
Waste Week  
March 8  
March 9  
March 10  
March 11  
3 yrs: WHO declared Covid-19 a pandemic  
The news diary is provided in association with Foresight News.

Email [email protected] to point out mistakes, provide story tips or send in a letter for publication on our "Letters Page" blog