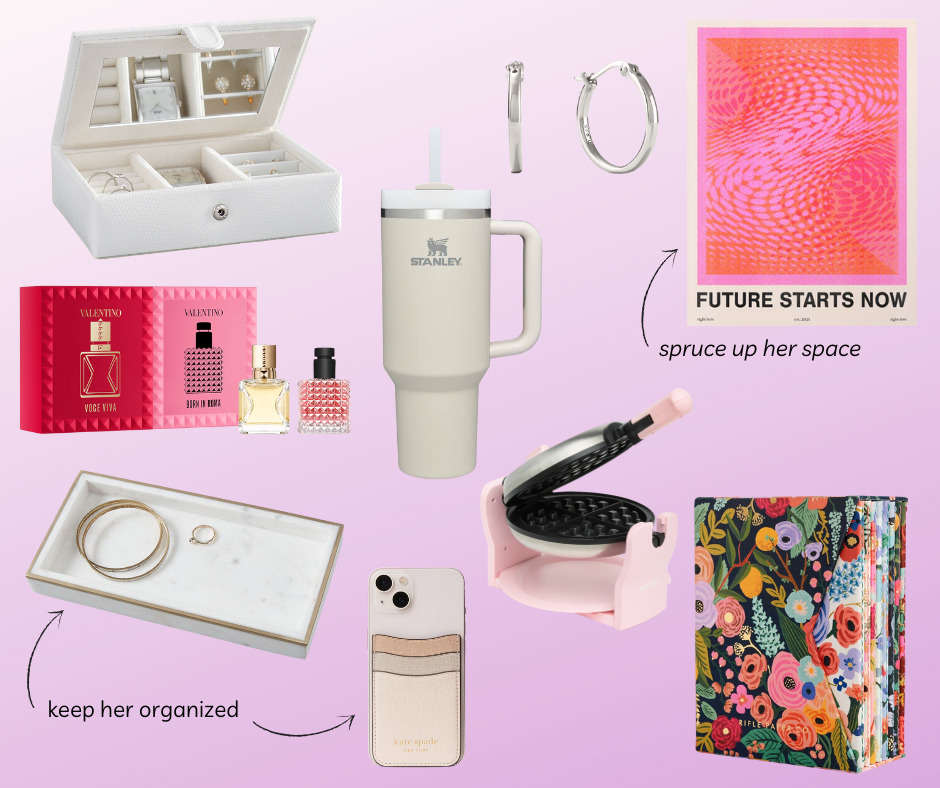 The Best Affordable College Graduation Gifts ($50 and Under!)
This post may contain affiliate links, which means we may receive a commission if you purchase through our links. Please read our full disclosure here.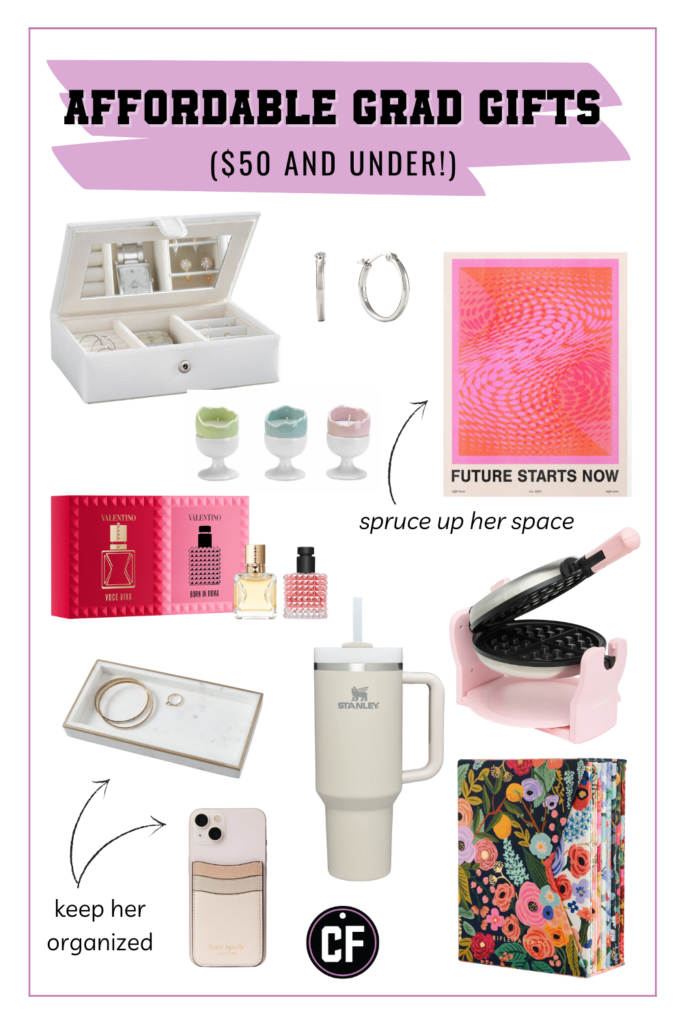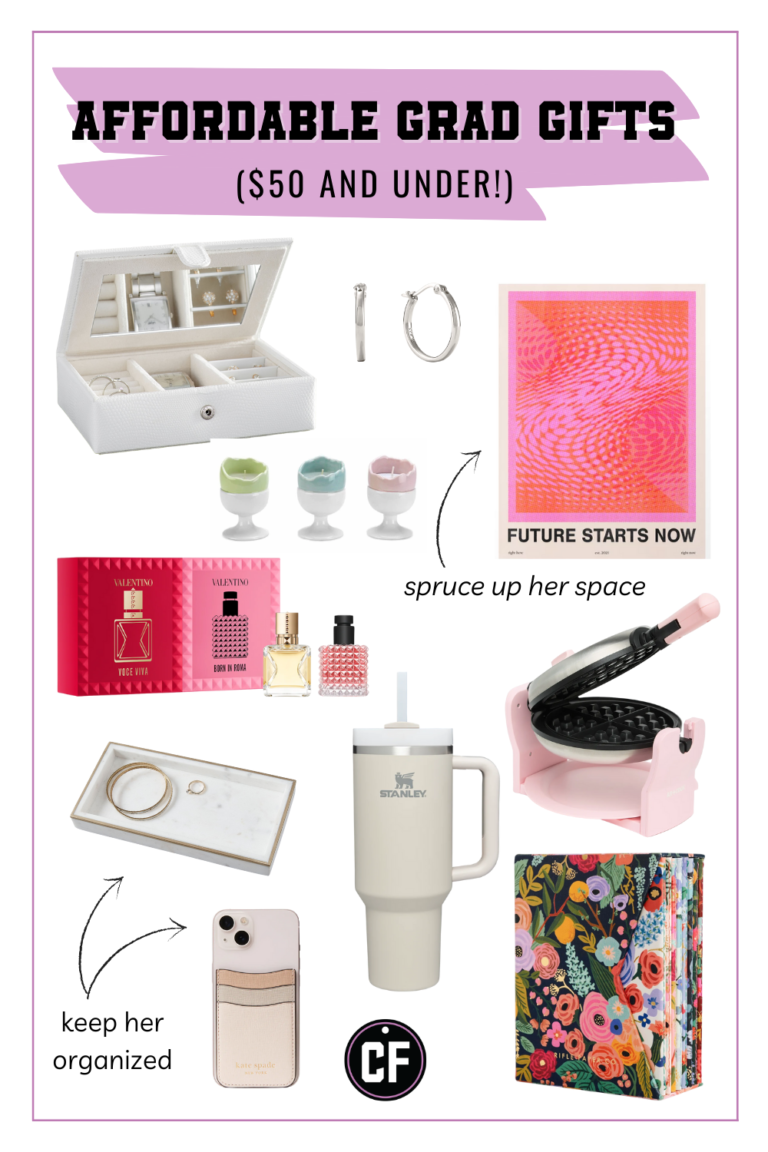 College graduation is approaching, and I'm both scared and pumped for it. If it's your time to walk the stage, congratulations! If you've got a few more semesters, keep going strong as the year finishes up.
If you aren't graduating, you probably know someone who is. And if said graduating friend/sister/co-worker is moving somewhere else after college, she won't turn down something cute to decorate or embellish her new post-grad space! Just ensure you don't get something that will be a hassle to pack or ship. 
Here are some gifts to get your graduate that won't cost a fortune, with options under $50 and under $30:
Related reading: The 27 Most Perfect Graduation Gifts to Give Her This Year
College Graduation Gifts – $50 and Under!
Valentino Born in Roma Gift Set ($35)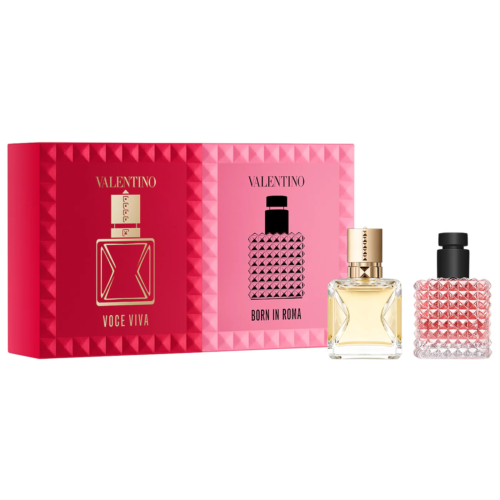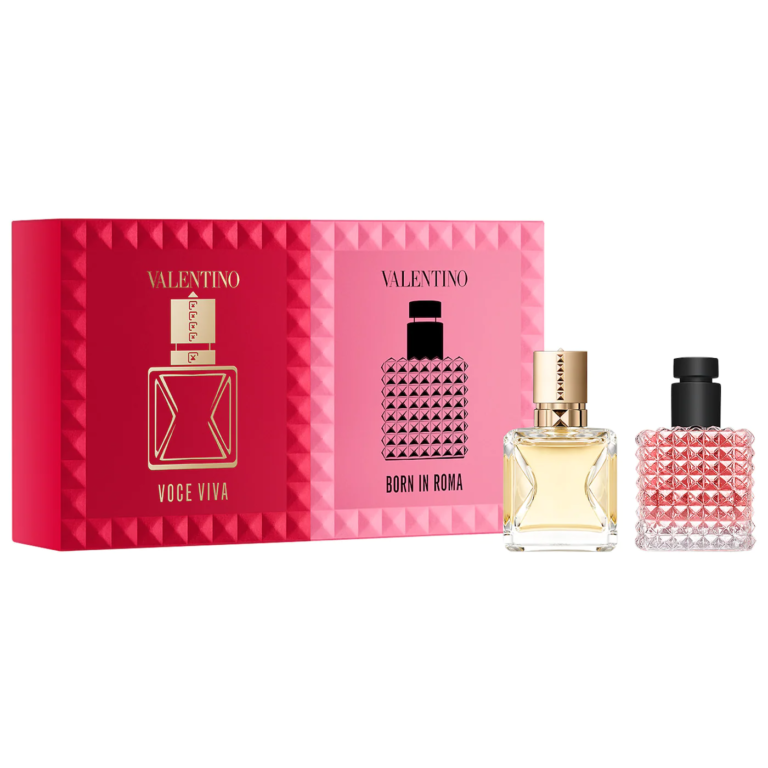 If your grad is a fan of fragrance and has a love for all things luxurious and feminine, she'll love this Valentino Born in Roma Fragrance Set.
Perfect for any lady of luxury, this beautifully packaged set includes two beautiful mini perfumes, Born in Roma Donna "blends vanilla bourbon with a trio of jasmine, twisted with a woody overdose," while Voce Viva is "a feminine bouquet of white flowers, twisted with crystal moss and vanilla."
These modern, elegant scents are the perfect fragrances to give as a college graduation gift.
Editor's Note: If you want to learn more about the seemingly complex world of perfumes, we un-complicate everything for you in our handy-dandy Fragrance Guide.
Sterling Silver Classic Hoops ($48)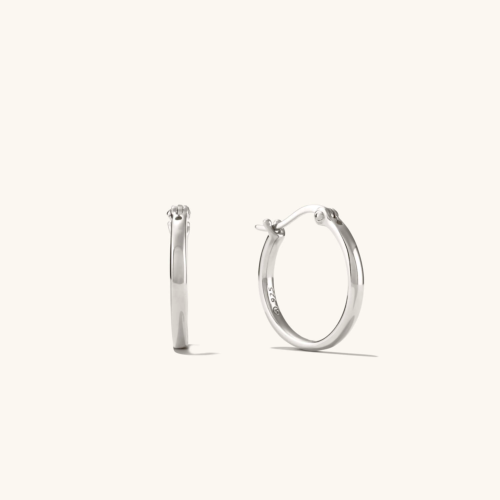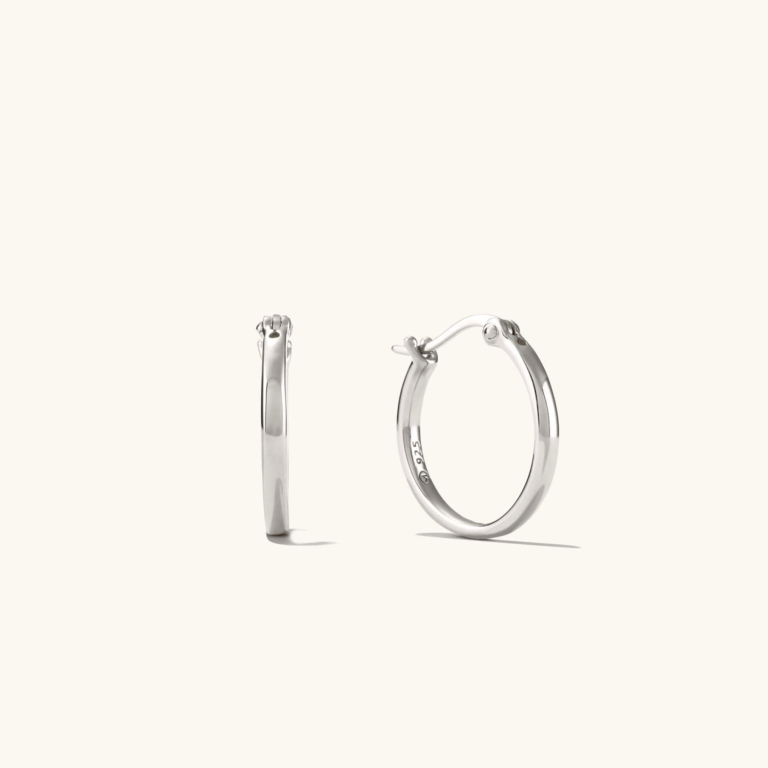 The jewelry brand Mejuri makes luxurious, yet affordable, pieces… and these beautiful sterling silver hoops are no exception!
These simple and sophisticated earrings are sure to suit just about any style sensibility. Thanks to their subtle glamour, they transition from office wear to weekend wear with ease, a spot-on graduation gift for any college student who is about to enter the workplace.
Leather Jewelry Box ($39)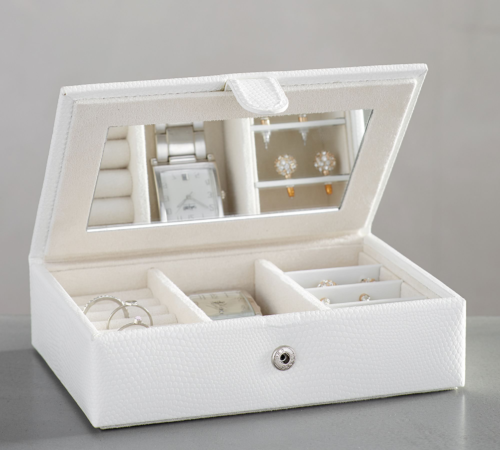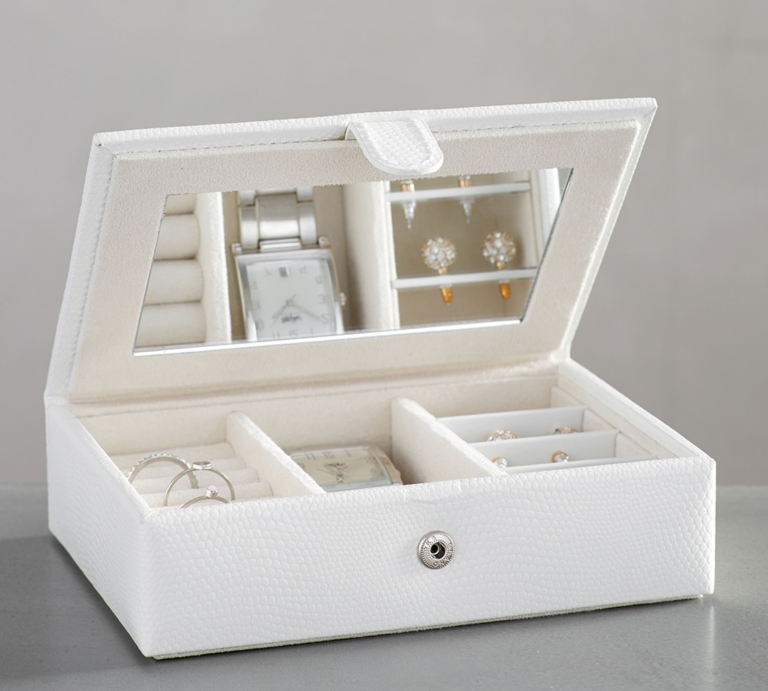 Speaking of jewelry… The McKenna Travel Jewelry Box from Pottery Barn is the ideal college graduation gift for anyone who enjoys collecting jewelry or other small trinkets. It's technically a travel jewelry box but it's the perfect piece she can display in her space, too.
Its neutral, high-end design is practically guaranteed to spruce up any room. Furthermore, its leather and suede details give this affordable graduation gift an ultra-luxurious look. This looks way more expensive than it is!
The Godetia Bouquet (Single) ($45)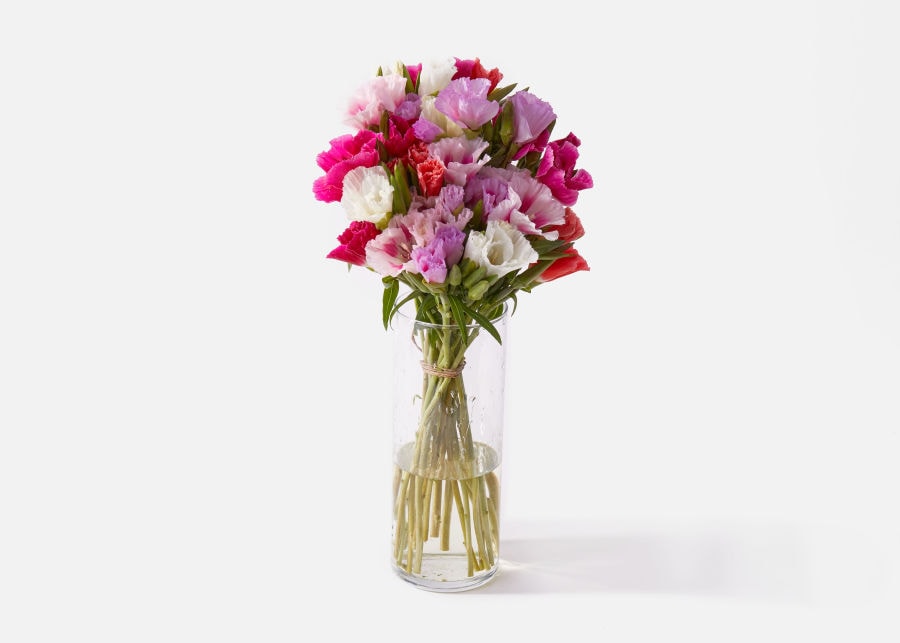 Stems offers lots of pretty bouquets at relatively affordable prices. My eye was instantly drawn to the Godetia Bouquet because of its cheerful color scheme that's sure to put a smile on your grad's face!
This beautiful bouquet, like all of the other options offered on Stems's site, is arranged in a simple, non-stuffy way. Stems also offers fast shipping across the US, making it a great choice for last-minute gift giving.
Hollywood Frame ($32)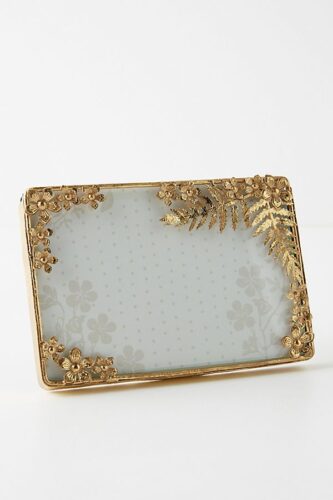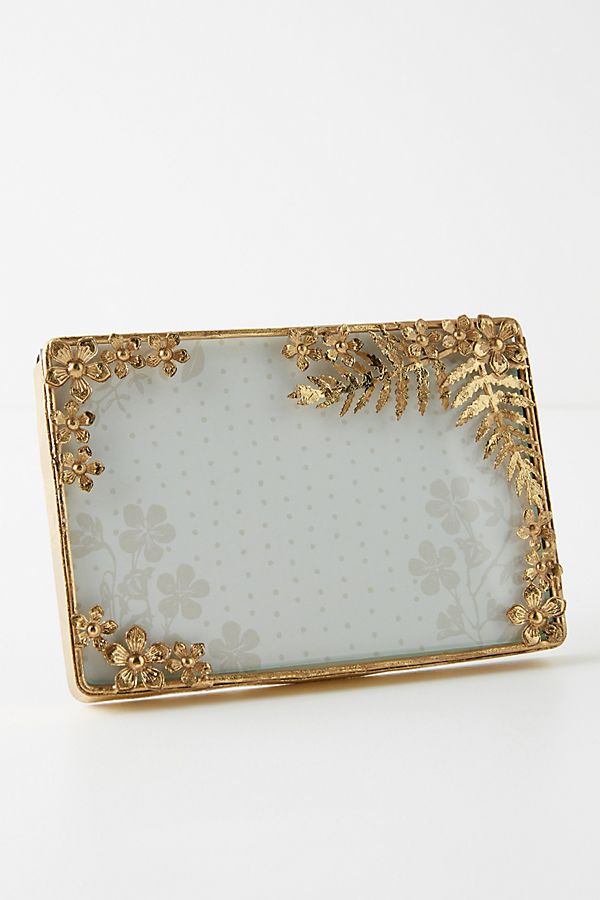 If you're on the lookout for a sentimental college graduation gift for a friend with classic tastes, you can't go wrong with a picture frame. Unlike many of the typical frames out there, the dainty Hollywood Frame from Anthropologie boasts a timelessly, pretty design that won't detract attention from the photo inside.
For an extra-sweet touch, choose a photo of a special memory that you and your grad share to put into the frame before giving it to her for a gift she'll treasure forever.
Brass & Marble Jewelry Tray ($36.80)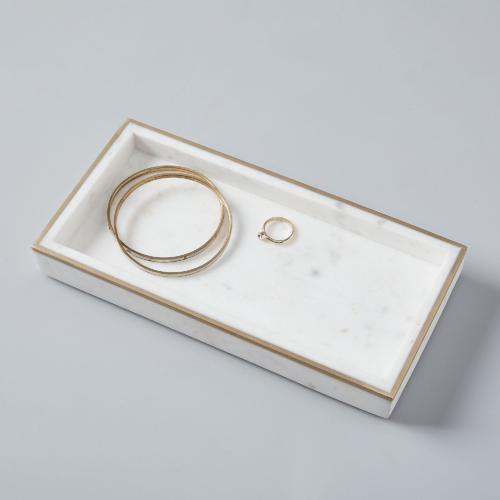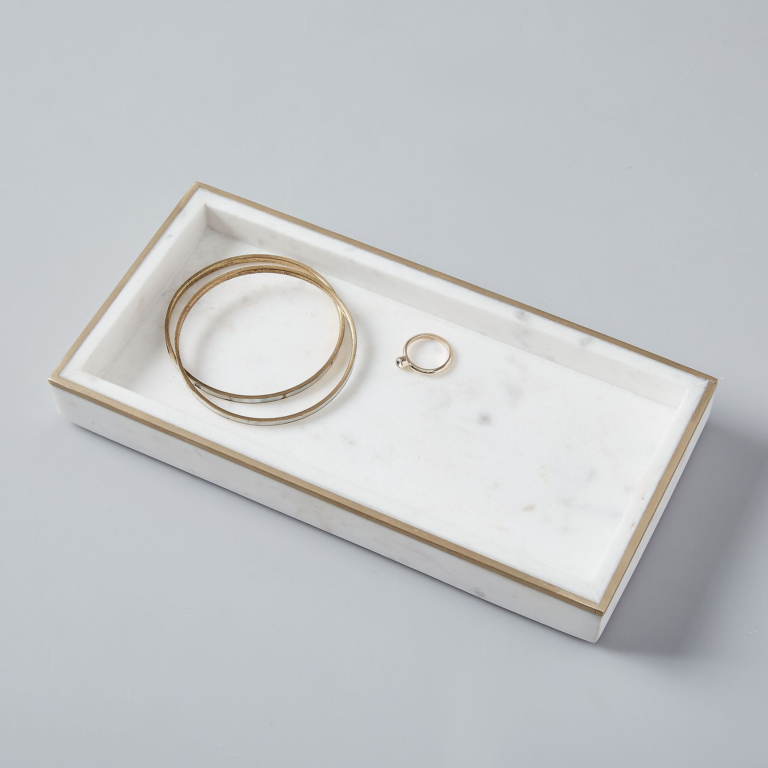 I don't know about you, but I always forget to put my jewelry back in its proper place after wearing it. Instead, I end up leaving rings and necklaces on the counter next to my sink, where they can easily fall and get lost.
Trinket trays are a great way to keep jewelry pieces visible and together. This one from West Elm combines brass and marble for a beautiful and affordable graduation gift your grad can display anywhere in their home.
Kate Spade Double Sticker Pocket for Phone ($38)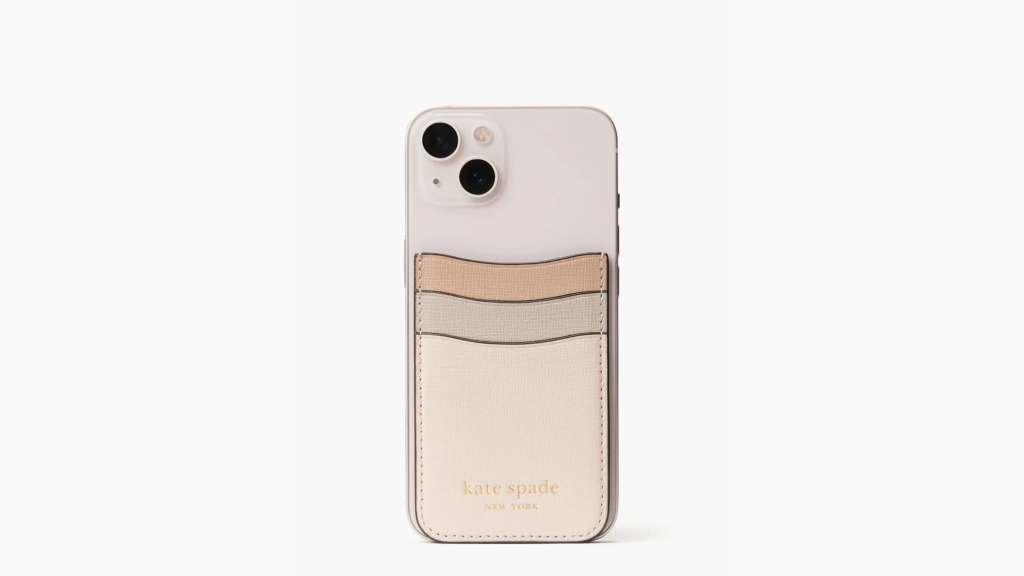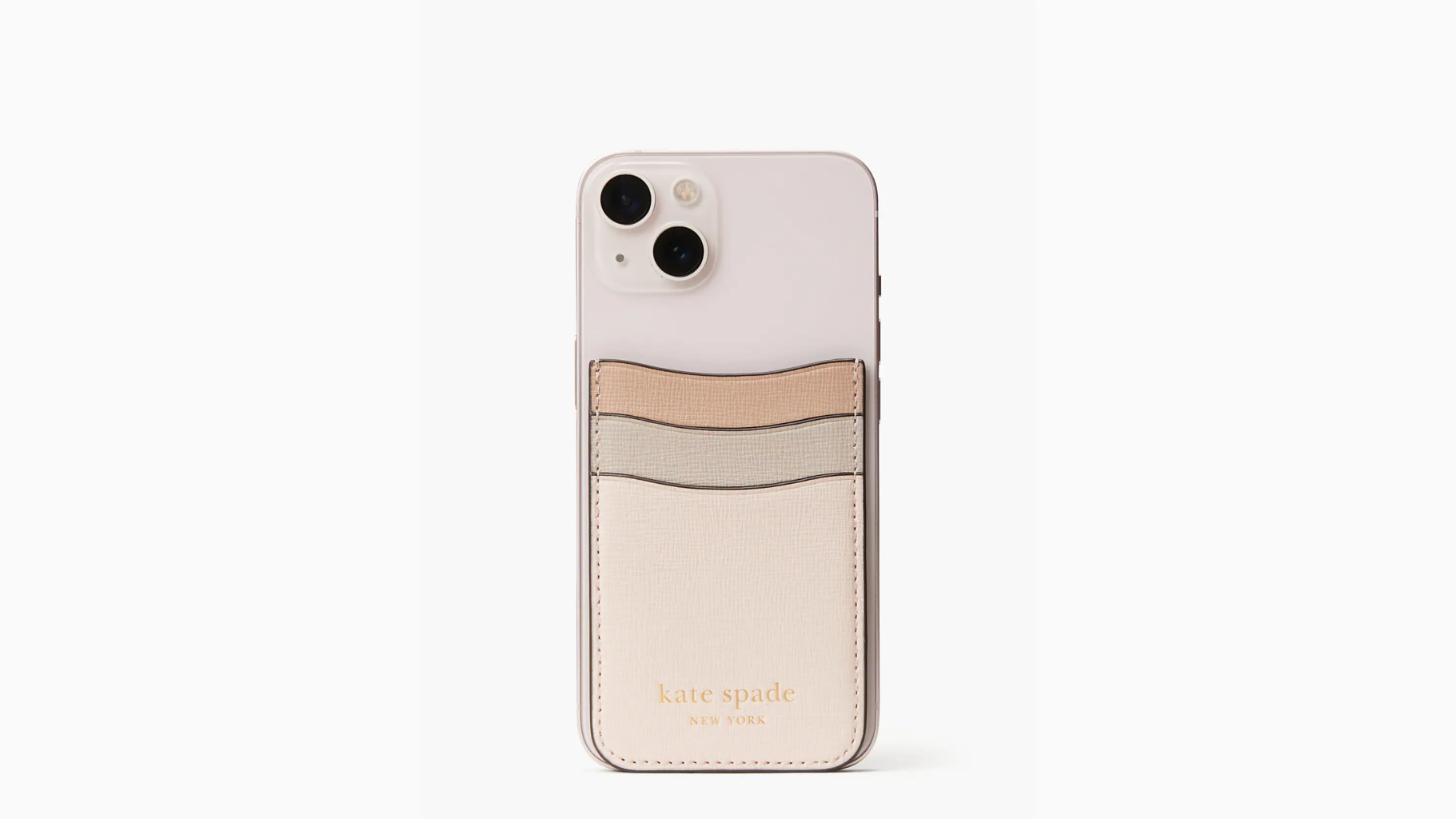 I don't know about you, but over the past few years, I've found myself carrying a wallet less and less. Many times when I go out, I only grab my phone.
That's why this Kate Spade sticky phone pocket set is perfect. Gift her a Kate Spade wallet she'll have with her literally everywhere; it'll hold her license and credit card wherever she goes.
Agate Stone Bookends ($34)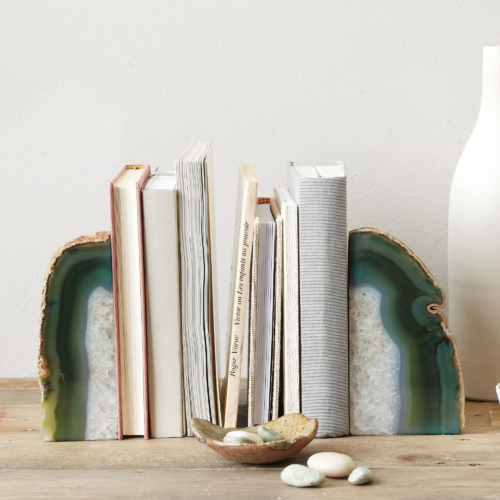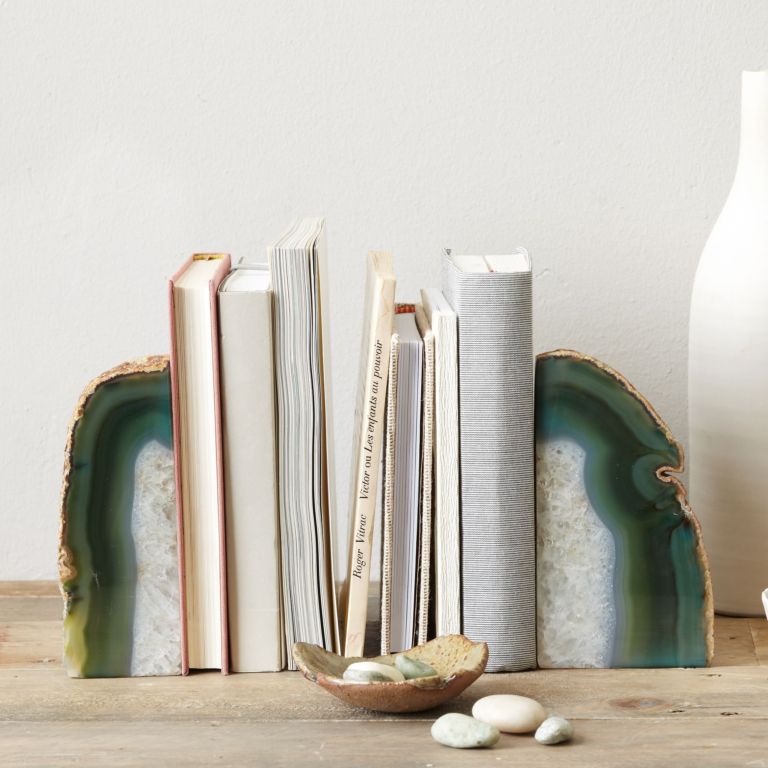 These beautiful agate stone bookends from West Elm are the perfect way to cinch together and store books, magazines, old textbooks, etc. They're so stylish and they'll go with almost any space.
I love gifting grads with stylish home items like these because when you're just starting out, you may not buy nice, decorative things for your space. She'll think of you every time she looks at these.
Stanley Quencher 40 oz. Tumbler ($50)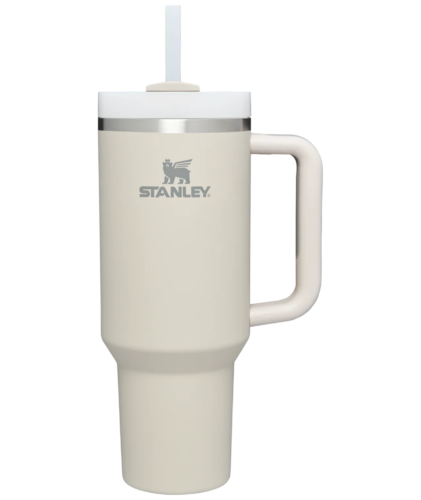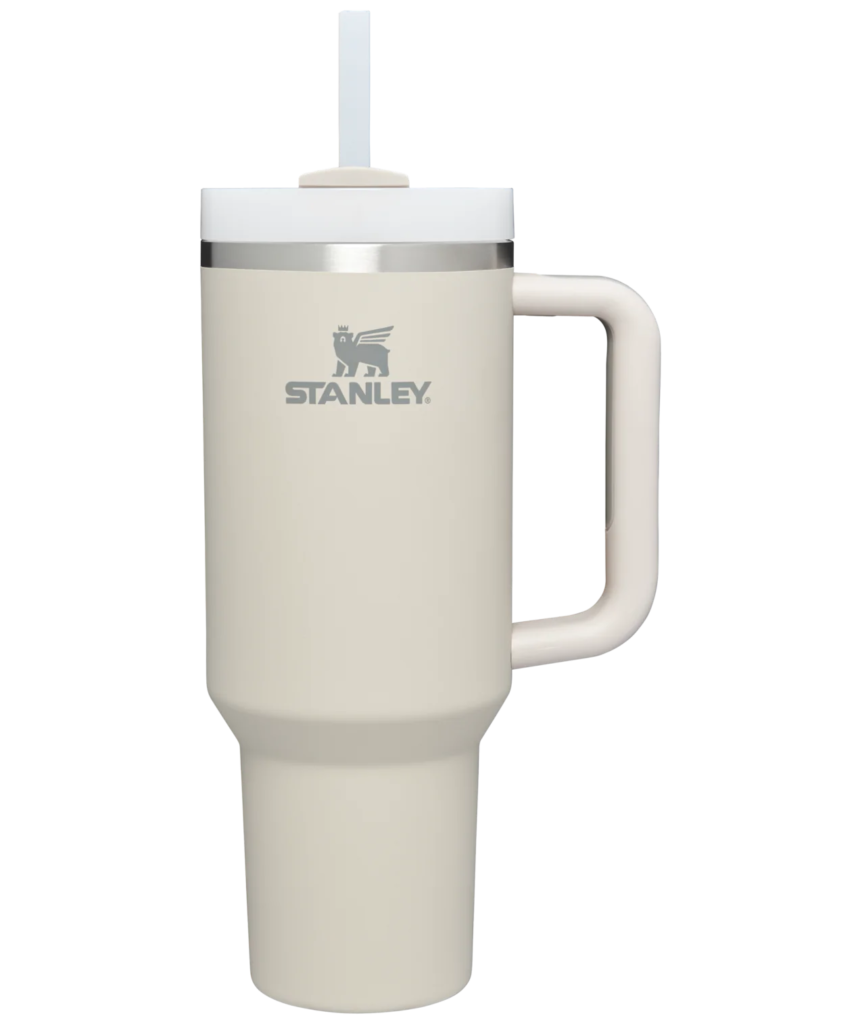 If she doesn't already own one of these water bottles, treat her to the gift of trendy hydration. The Stanley Quencher 40 oz. Tumbler is the "it" water bottle around the country right now, and it's not hard to see why. It's huge, has a handle, fits in car cupholders, and has a built-in straw.
The best part is, this affordable graduation gift comes in tons of trendy colors. Our fave is the Cream hue shown above — nice and neutral and perfect for any style.
Stylish & Affordable Gift Ideas for Graduates – $30 and under!
Garden Party Floral Notebook Set ($30)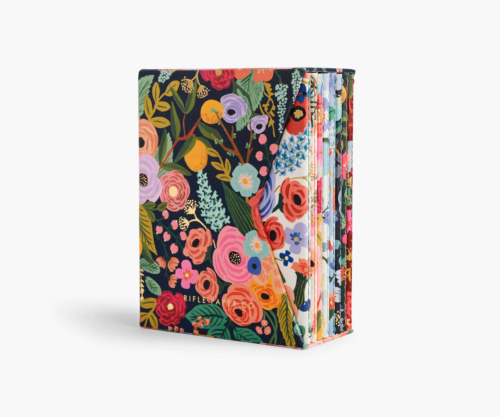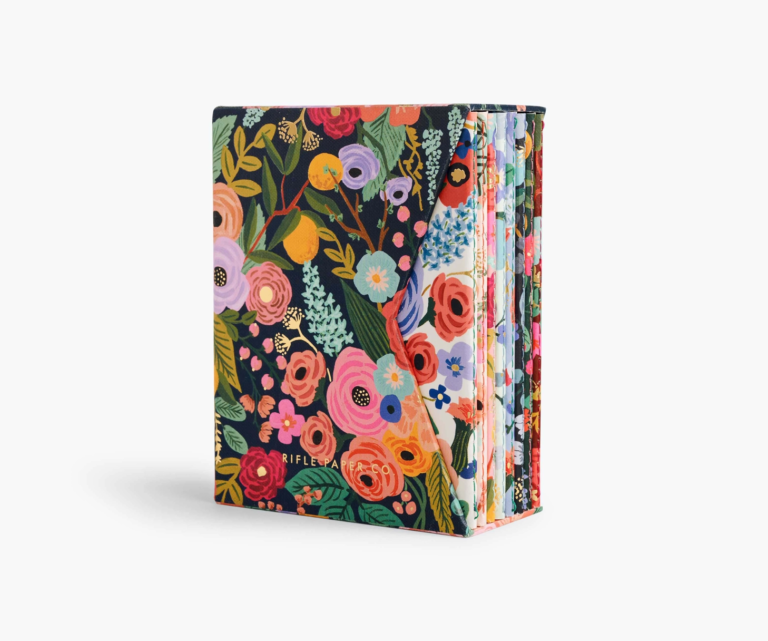 Graduates may be leaving school, but that doesn't mean they have to stop writing! Give your insightful grad a set of notebooks so she can jot down ideas to her heart's content.
This beautiful floral printed set of 8 pocket-sized notebooks is from Rifle Paper Co., one of our favorite places to buy luxurious stationery. These adorable notebooks can come with her wherever she goes, and they display so nicely in their beautiful box when she's not using them.
Wuthering Heights by Emily Brontë (Penguin Clothbound Classics Edition) ($22)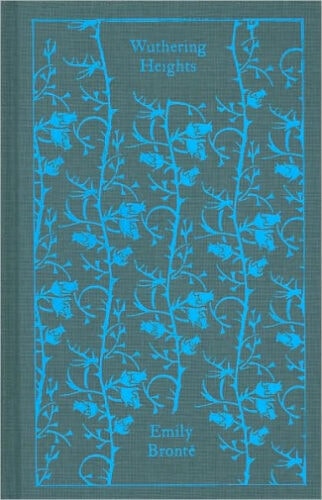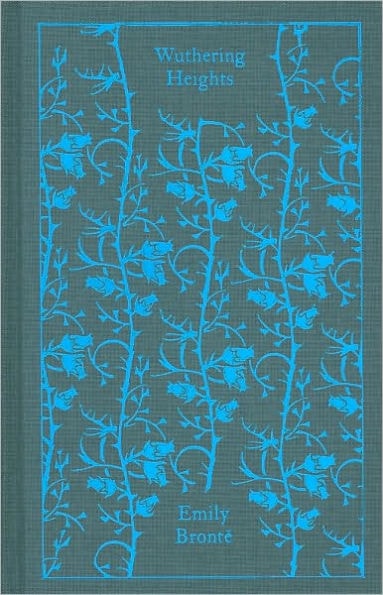 If you can't decide on the right college graduation gift, why not get her something you already know she'll love, like a gorgeous edition of her favorite book?
Penguin Clothbound Classics are available in a variety of different titles, so you can choose the one that's perfect for your friend. Personally, though, I'm in love with the beautiful design of Wuthering Heights by Emily Brontë (Penguin Clothbound Classics Edition), as its floral pattern and color scheme would make it a standout addition to any bookshelf.
ODODOS Unisex Mini Belt Bag ($22.78)
If she doesn't already have a mini belt bag, trust us: She needs one.
The Lululemon Everywhere Belt Bag caused a storm on social media last year, selling out every time they came back in stock. That said, you don't have to shell out the big bucks for Lulu — get the look with this top-rated Amazon version that comes in zillions of colors and is half the price at just around $20. Talk about an affordable graduation gift.
Laneige Lip Sleeping Mask ($24)
The Laneige Lip Sleeping Mask is the ultimate luxury lip product for the girl who deserves to treat herself. With nourishing Berry Fruit Complex, Murumuru seed and Shea butter, this hydrating lip mask delivers intense moisture and antioxidants while you sleep for smoother, ultra-soft lips in the AM.
The Gummy Bear flavor is my personal favorite, perfect for my fellow candy lovers.
Laura Ashley Egg Cup Candles ($14)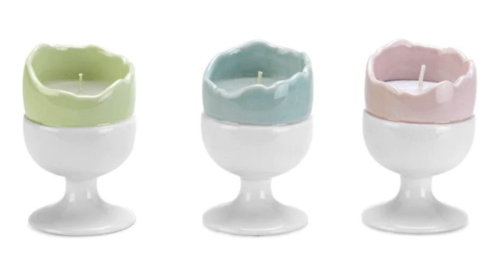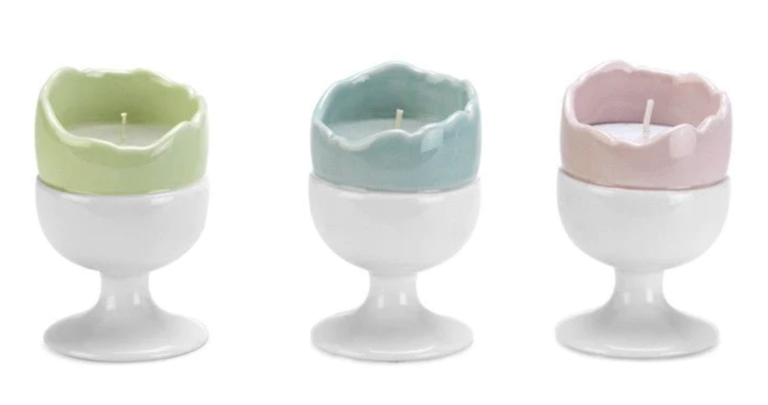 Why stop at just one? This trio of candles gives off total spring vibes, but will brighten a space throughout the whole year. Plus, the price is right on this one — you can get the set of three colorful candles for under $20!
I love gifting small little apartment trinkets like this, especially when I'm not sure what to get someone. They aren't cumbersome to travel with, and they're the perfect way to spruce up a small space.
Future Starts Now Art Print ($20)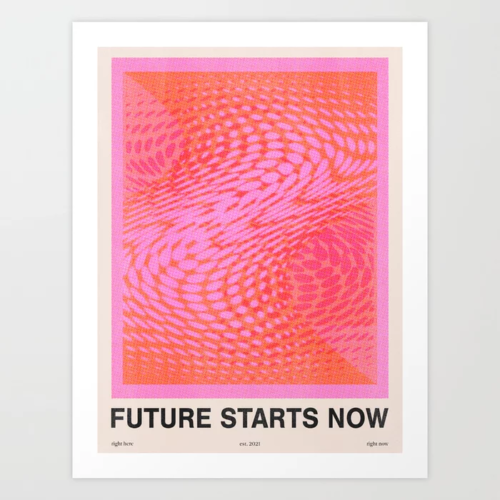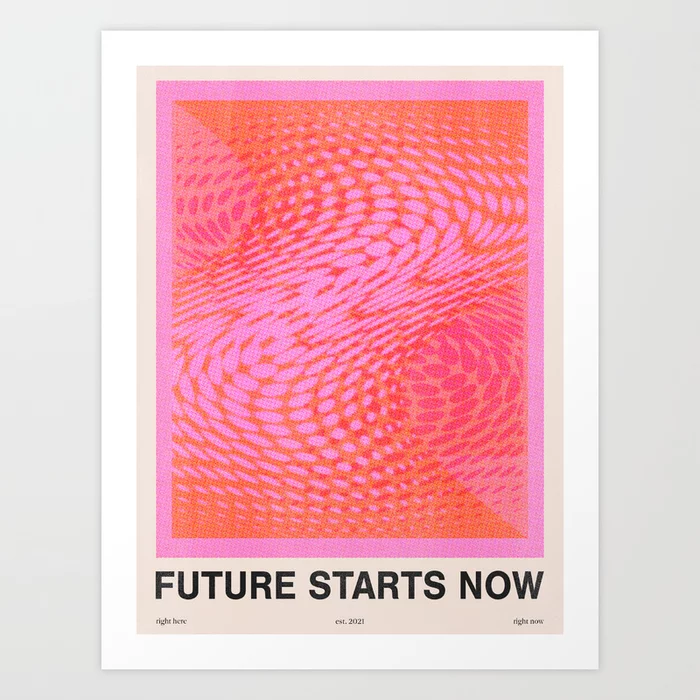 It's not too hard to bring along an extra 8×10 piece of paper, so this print from Society6 is an excellent idea for someone who needs to travel to their new home lightly.
So many art print options on the Society6 website are priced around $20, so you can find a perfect affordable print for your grad. However, I love this "future starts now" print as it blends the bright colors popular in wall decor right now with a very appropriate saying for graduation day.
Belgian Waffle Maker ($29.97)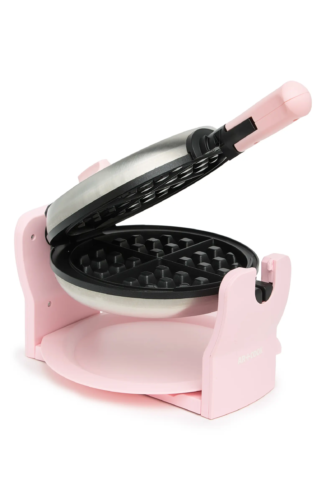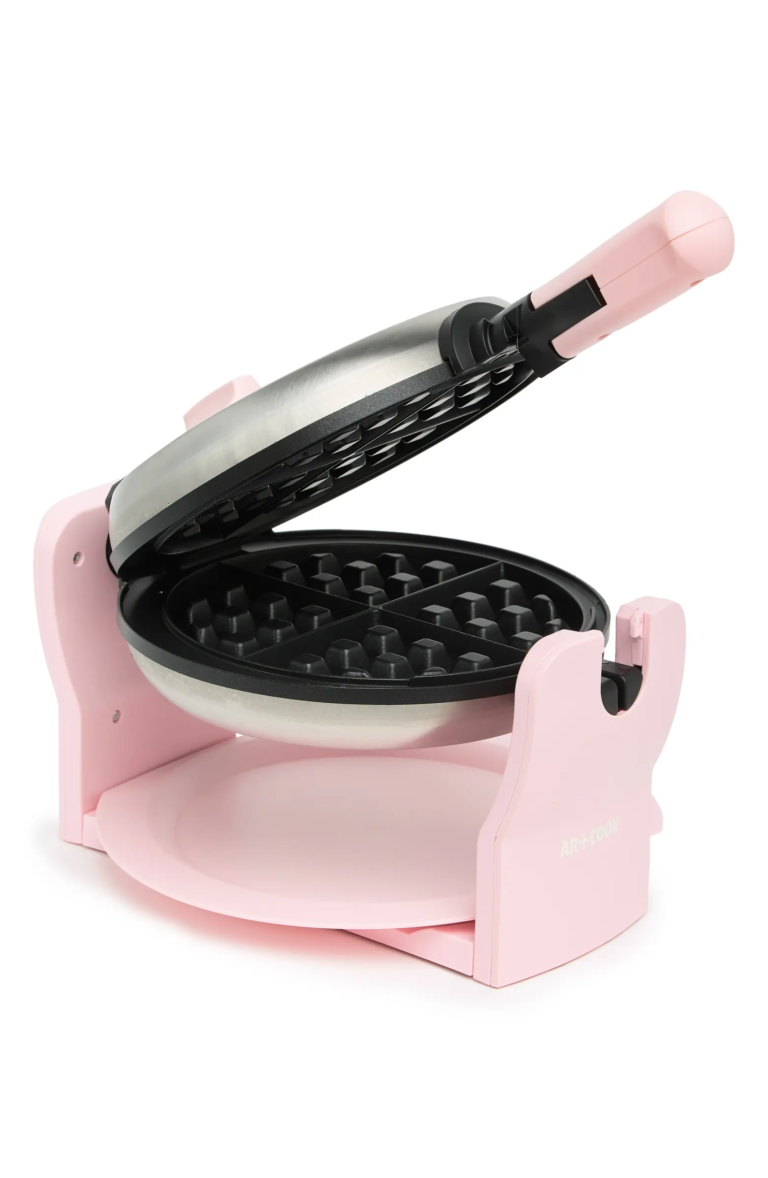 Know someone who likes to cook? Or maybe she just enjoys breakfast more than the average girl? Get her something for the kitchen that has both retro vibes and a practical purpose.
This pretty pink Belgian waffle maker from Nordstrom Rack is a pick she's sure to love, and it will brighten up her kitchen with its pastel coloring.
Williams Sonoma Apron ($24.95)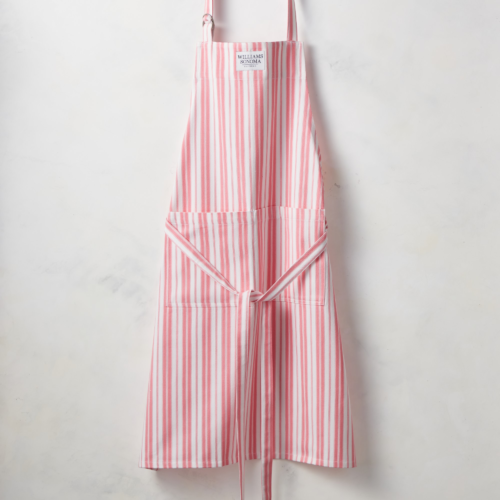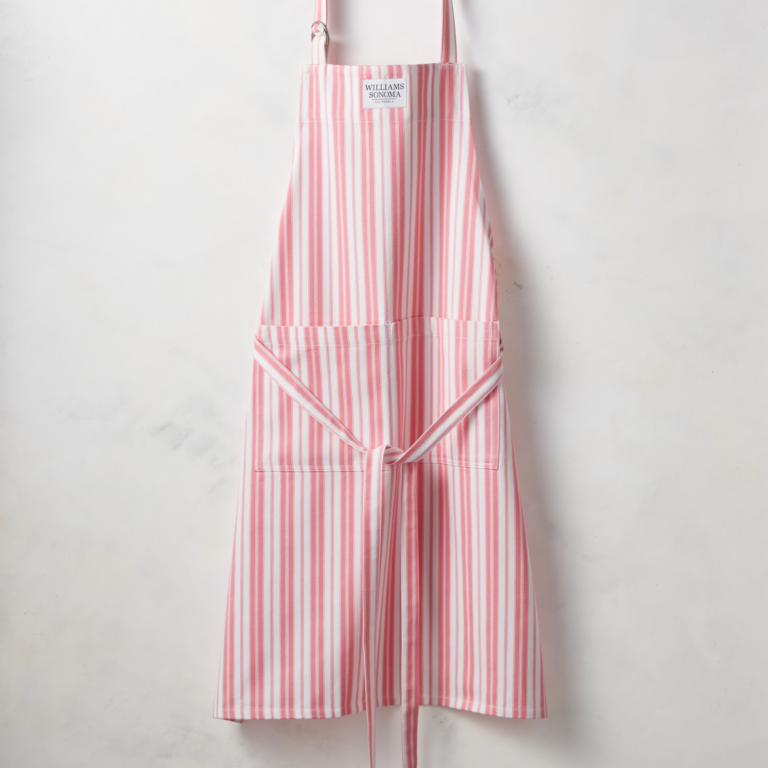 Give your baking buddy a treat with this classic apron from Williams Sonoma!
I've lived on my own for quite a few years now, and I still don't own a good apron — and for how much I bake, I wish I did! This is a super practical gift that will save her clothes and inspire her to whip up amazing treats on the regular.
Marble & Wood Cake Stand ($30.00)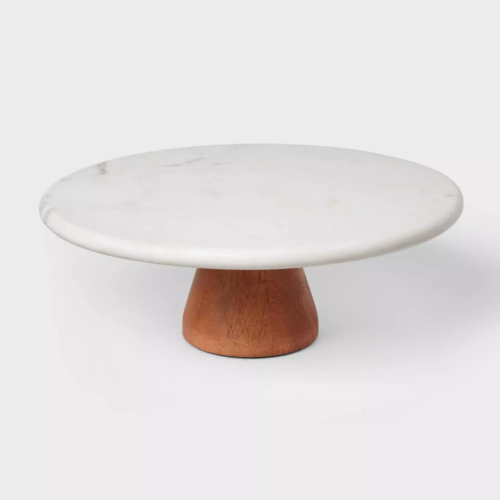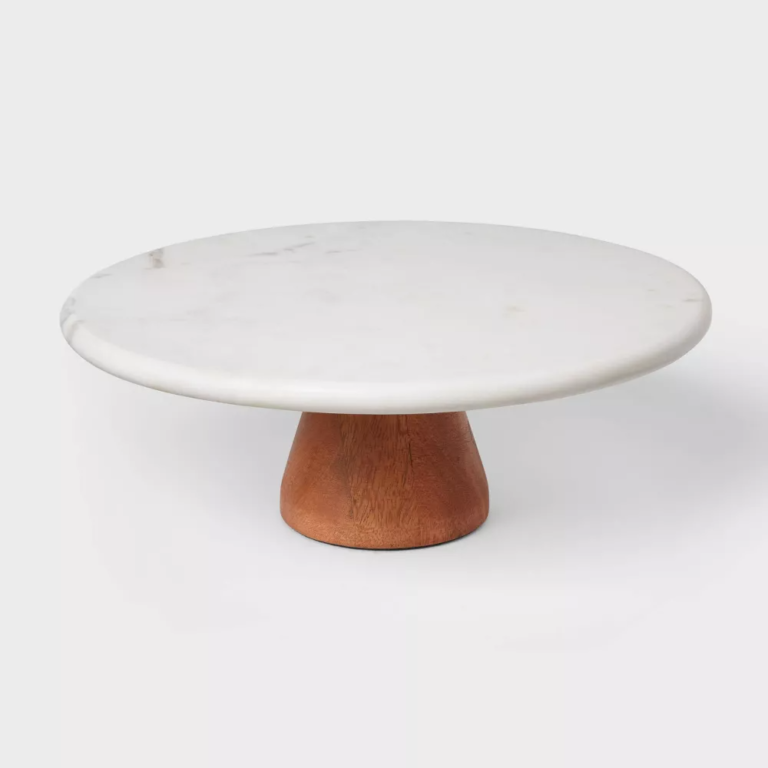 Speaking of baking, a cake stand is one of those luxurious kitchen items that she'd never think to buy for herself. (Let's face it, it's not really something you'd see on a first apartment must-haves list!)
If your grad loves to bake, she will definitely appreciate this marble and acacia wood cake stand. This affordable graduation gift rings in right at $30 but looks way more expensive. She can also put it on display in her kitchen when she's not topping it with a cake.
What do you think of these affordable graduation gifts?
A big congratulations to the graduating class of 2023! College can be tough (believe me, we know), but you did it! You should be very proud of your achievements. We're cheering you on as you venture out to take over the world.
Are you graduating this spring? Which of these gifts would you most like to give/receive as a graduation present? Do you have any other affordable graduation gift ideas?
Let me know in the comments!