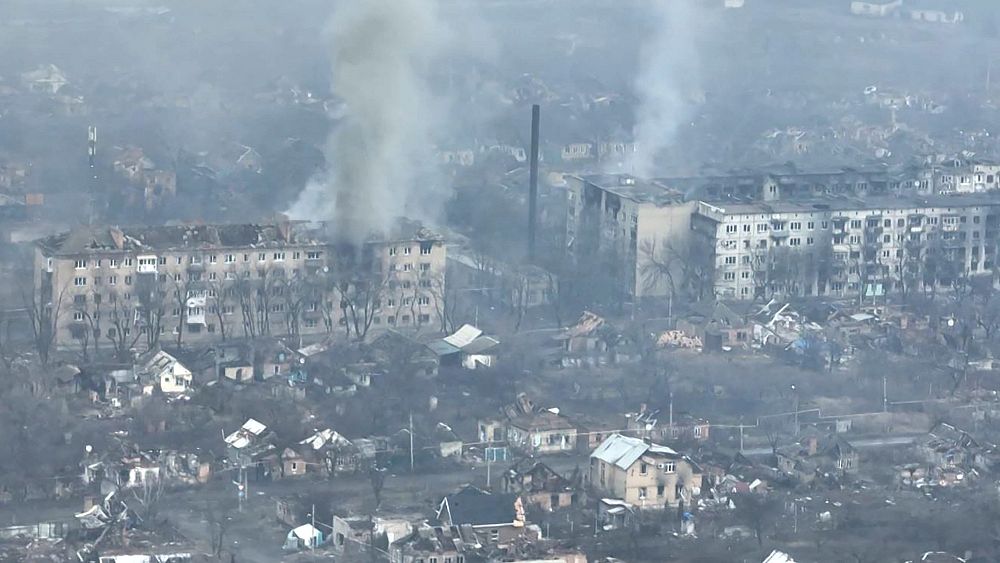 Ukraine war: Russia likely trying to pressure Kyiv forces to withdraw from Bakhmut, says ISW
Russian forces appear to have temporarily scaled back efforts to encircle and may instead be focusing on pressuring Ukrainian troops to withdraw from the city.
The Institute for the Study of War (ISW) says they may be attempting to force the Ukrainians into a tactical retreat.
The battle for the eastern city has lasted for months, causing heavy losses on both sides and huge destruction.
Watch the analysis of Euronews' Sasha Vakulina in the video player above.